Add caption
One area of Social not always top of mind is Crowd Sourcing.
Defined 'as
a process that involves outsourcing tasks to a distributed group of people. This process can occur both online and offline, and the difference between Crowdsourcing and ordinary outsourcing is that a task or problem is outsourced to an undefined public rather than a specific body, such as paid employees' (Wikipedia)


When we think Crowd Sourcing, the favourite examples pop up such as mystarbucksidea, Wikipedia and so on
The industry website
crowdsourcing .org
gives access to literally hundreds of Crowd Sourcing initiatives. The different business models tend to cluster around big buckets such as Crowd Labour, Creativity, Distributed Knowledge, Open Innovation,Tools and Crowd Funding.
BizMedia's infographic on the right here,has it's own interpretation of crowdsourcing.
Of course leaving it to the 'Wisdom of the Crowds' was highlighted in James Surowiecki's book.
Here James talks about his book in an interview from 2007
But of course Crowdsourcing goes beyond Google, the markets etc, but actually is part of our daily lives without us realising it
Here are a few examples of what I mean

Minster FM
My local radio station uses crowdsourcing to dictate what music is played on the station by letting listeners vote for their favourite and least favourite tracks
ASDA
Chosen By You, is the name of ASDA's range of products where 200,000 UK customers taste and benchmark the products
Andy Clarke, Asda CEO, says that customers are an integral part of Asda's business planning and the redevelopment of the range.
"In launching Chosen by You, we're making a bold statement about Asda's quality and we will drive as hard on quality as price."
"We're empowering our customers in a way that no UK retailer ever has. From today 'our' own brand becomes 'your' own brand," said Andy Clarke ASDA's CEO
Taxi Advertising
Taxi Advertising.com allowed visitors to the site to choose the best on Taxi advertising, and allowed the voter to have their vote put out on Twitter
Channel 4seven
Launched on the 4th July ( 4/7)
Channel 4seven
is Channel 4's attempt at re-broadcasting its most popular shows based on actions ( viewing figures) and sentiment ( most talked about).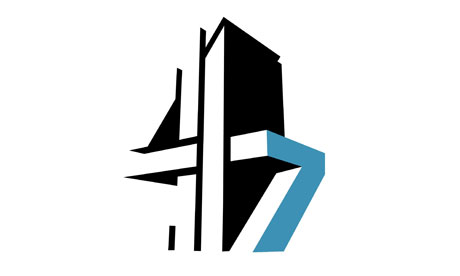 David Abraham, the chief executive of Channel 4, said that
"With so much choice out there, viewers are increasingly saying they sometimes just miss the best stuff, despite their PVR and VOD.
4seven will give viewers more chances to catch the most popular and talked about Channel 4 shows from the last seven days."
He added: "It will schedule the main channel content that is creating noise – amongst social media, bloggers, commentators and of course via contact our viewers have directly with us – and incorporate this buzz into the look and feel of the channel.
"
X Factor
The X Factor

is a

British television

music competition to find new singing talent . Immensely popular it now has now variants across the world
There are five stages to the competition:
Stage 1: Producers' auditions (these auditions decide who will sing in front of the judges)

Stage 2: Judges' auditions

Stage 3: Bootcamp

Stage 4: Judges' houses

Stage 5: Live shows (finals)
In terms of Crowdsourcing, it is during those live shows that the public gets to vote for their favourite performers.
Still a popular show as highlighted in the massive viewing figures
Voting can be done via Text, App, Interactive TV, Phone, Online, Twitter. The number voting has hit 10 million ( Series 8) with actually many voters being influenced by Twitter and Facebook - interesting piece from the Daily Telegraph